Navigation Menu
Home
»
Decorative Scales of Justice in the Courtroom
Decorative Scales of Justice in the Courtroom
Symbol of law and justice in the empty courtroom, law and justice concept.
Pennsylvania Expungement Law is Changing
Learn how you can take advantage of the new law changes in Pennsylvania. Support Senate Bill 391 by visiting
http://pa-expungement-now.com
.
Sign up on their newletter
Get involved by contacting your senator
Submit your story
About Pennsylvania Expungement
We are committed to providing Pennsylvanian residents clear and concise information regarding the complex and confusing process of Expungement. Please look around and use our free information to learn more about Expungement.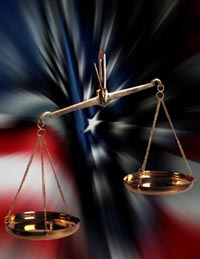 Pennsylvania County Information
We work hard to get relevant expungement information to individual cities and counties. However, please keep in mind that the law may be different from county to county:
Allentown, Altoona, Bethlehem, Easton, Erie, Harrisburg, Hershey, Johnstown, Lancaster, Philadelphia, Pittsburgh, Reading, Scranton, Wilkes-Barre, Williamsport, and York.